Hello thrifty design lovers! We've got some great blogs and resources to share with you today, perfect for sprucing up your space for less than you'd expect. From amazing chalkboard paint ideas for kid's rooms, to painting your own picture perfect furniture, keep reading for a healthy dose of interior décor inspiration on a shoestring!
One of a kind walls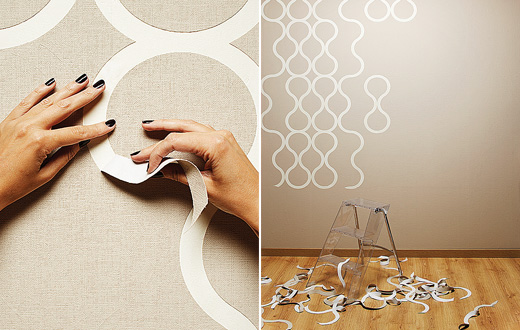 If you love bold prints and personalised design, you're going to adore this cool product bought to our attention by the eagle-eyed Beige is Deadteam. This particular style is created by Swedish company ZNAK and it's perfect for clever interiors.

Use your creativity andyou could create a totally unique, individual design which works perfectly with your home. The best bit is, it's incredibly easy to use, just peel it off and stick it on for immediatepersonal style. Take a look on the Beige is Dead blog for more cool ideas.
How to paint furniture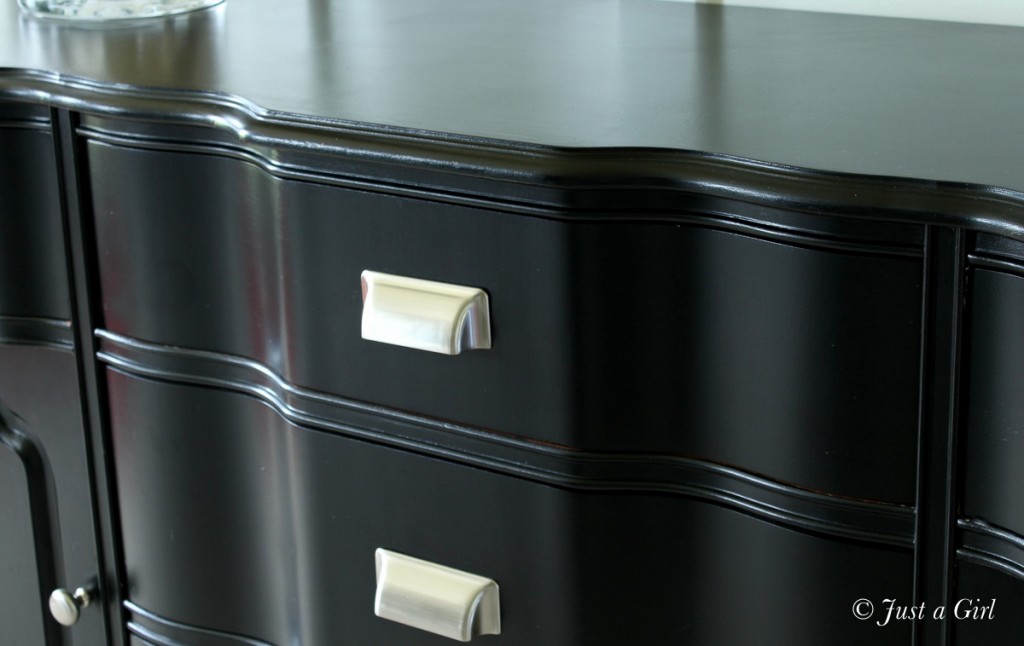 The Just A Girl blog is another great source of do-it-yourself interior design inspiration. In regular posts, blogger Chris shares her big ideas and her at-home creations – along with more than a dash of DIY know how. This is one of the most popular posts on the site – and for good reason – the results and finish Chris achieves are stunning.
If you've spotted a slightly shabby looking (but otherwise beautiful) chest of drawers in a local charity shop, or want to give your existing furniture an update, this is an excellent how to post to get you stuck in.
Homemade: DIY rustic sunburst mirror
Are you looking for a fun craft project to get stuck into which will brighten up your home? This amazing tutorial comes from the very lovelyThrifty Decor Chick. Blogger Sarah's site in crammed with this sort of inspiration, helping you create stylish décor for your home for less. It's worth noting that the inspiration for this cool mirror cost $350, Sarash's version? Just $10. Great stuff!
Kids' rooms: Chalkboard inspiration
If you haven't come across chalkboard paint yet, you've clearly not been on Pinterest for a long time. This fun paint gives you the power to write on any surface in your home – and wipe it off. It's perfect for creative sort and especially great for kids!

If you'd like to use a dash of chalkboard paint in your youngster's room, these amazing ideas on the DigsDigs blog will help you find the perfect spot. From chests of drawers labelled with chalk, to whole art areas with labels to keep everything tidy, you'll discover an idea you just have to try here. Thanks, DigsDigs!
We also want to take this opportunity to say a big hello to Yorkshire Mill Shops, home of Bespokebedlinens.
Have you used chalkboard paint in your child's room? How much use do they get out of it? Do you have any favourite frugal design ideas or projects to share? Join the conversation with other thrifty interior decorators below!